Taos County Historical Society
has successully launched
"TAOS: A Topical History"
320 pages, 26 chapters and contributors.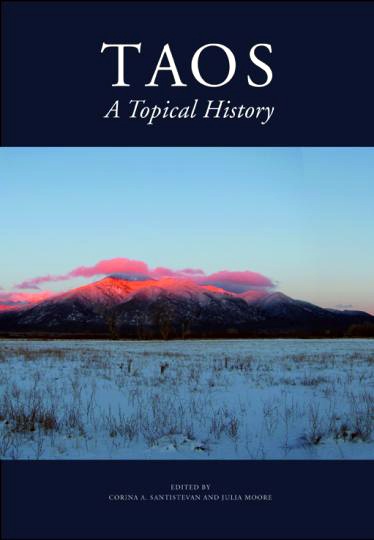 Mil Gracias, A THOUSAND THANKS, does not begin to cover the many, many individuals to whom we owe a debt of gratitude. This debt is not only the living but also to those men and women who long ago began to preserve the journals and documents we now depend upon for knowledge of the past: the chroniclers who accompanied the explorers and settlers and who, dusty, tired and hungry, sat in the light of a candle to record in their journals the events of the day and the Franciscan clerics who made detailed reports of their canonical visits to the mission churches of Nuevo México.
Corina A. Santistevan
Acknowledgements in "Taos: A Topical History"
If you would like to order a copy from the
Taos County Historical Society
please send a check for $40 (book+shipping) payable to
Taos County Historical Society and mail to:

Taos County Historical Society
PO Box 2447
Taos, NM 87571